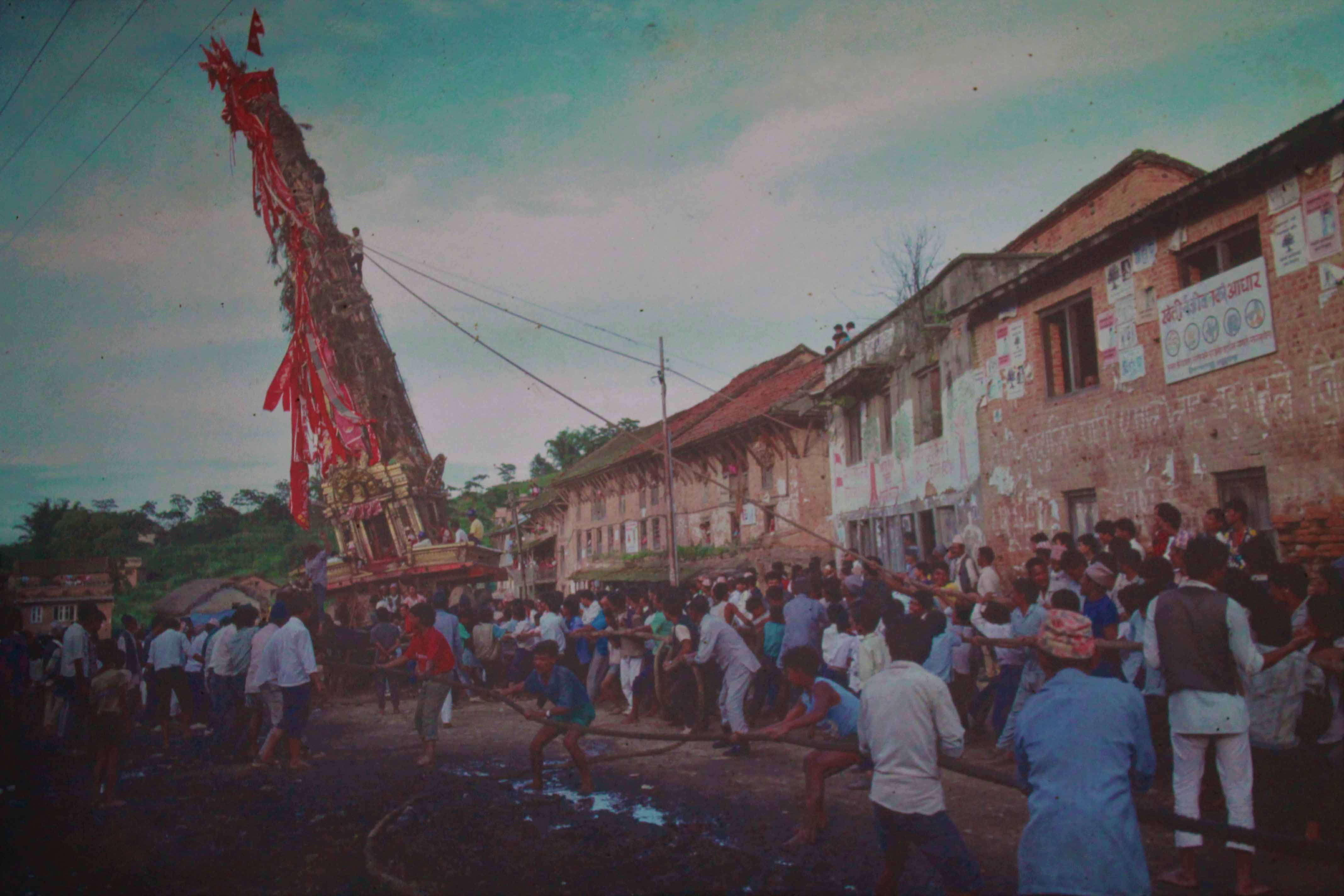 Valley gets its rain back
There was a famine in the valley as it didn't rain for twelve years. The reason was that the displeased Yogi Gorakhnath bound the nine serpents who provided the rain for the country and sat down upon them in meditation at Mrigasthali above Pashupatinath.
Astrologers and priests advised the King Narendra Dev to bring Karunamaya (Machhendranath) from Kamuni (current Assam of India). The King along with Bandhudatta Bajracharya (a learned Buddhist priest) and Ratna Chakra a farmer also known as Lalitcha Jhyapu of Patan set on an arduous journey to bring Machhendranath to Kathmandu valley. The four Bhairavas were also summoned who carry the Karunamaya to the valley.
Gorakhnath at Mrigasthali heard the arrival of his guru and rose from his seat to go and greet him. With this the nagas were released and the rain started to fall once again. Narendra Dev then decided to inaugurate an annual chariot festival for Rato Machhendranath.