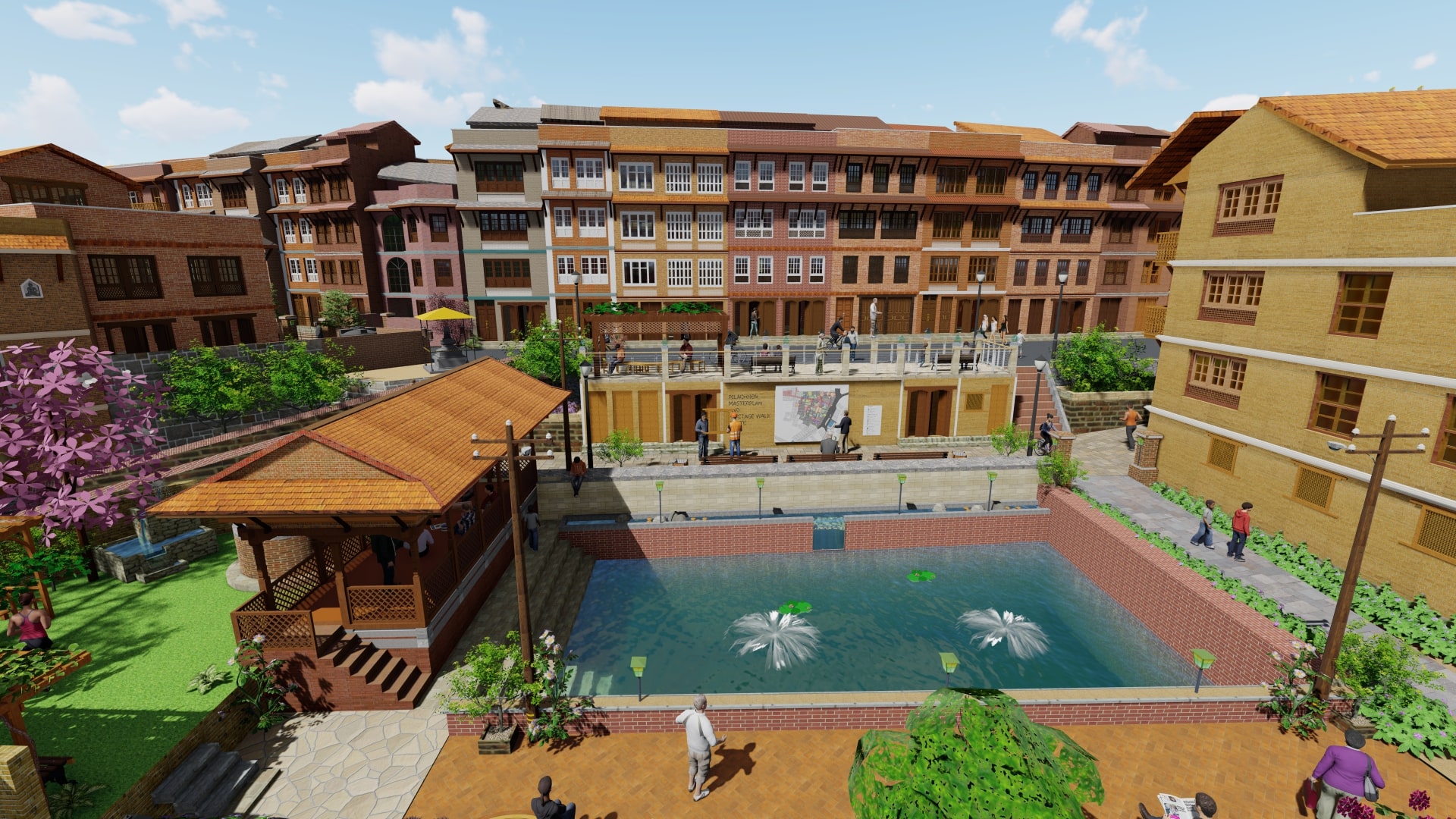 The Parya Sampada project, contributing on preservation of tangible and intangible heritages for tourism, adds a brick on this motive at Pilechhen. The project hands over the Comprehensive Settlement Recovery Program Plan of Pilechhen to the ward office of Lalitpur Metropolitan City. Organizing an event with strict precaution of COVID-19, CIUD implementing partners showcase the detailed study of the report and 3D video clip depicting the complete package of restoration and reconstruction of Pilechhen. Providing the detailed report to ward chairperson of LMC-7 Kul Bahadur Maharjan, Drona Koirala- ED of CIUD stated that the project is carrying the feasibility study of PIlechhen as a complete package. With the limited resources and time, CIUD contributes to paving the tile brick in the second floor of Pilechhen Sana Guthi Bhawan and will continue to revitalize the Pilechhen Pokhari (pond).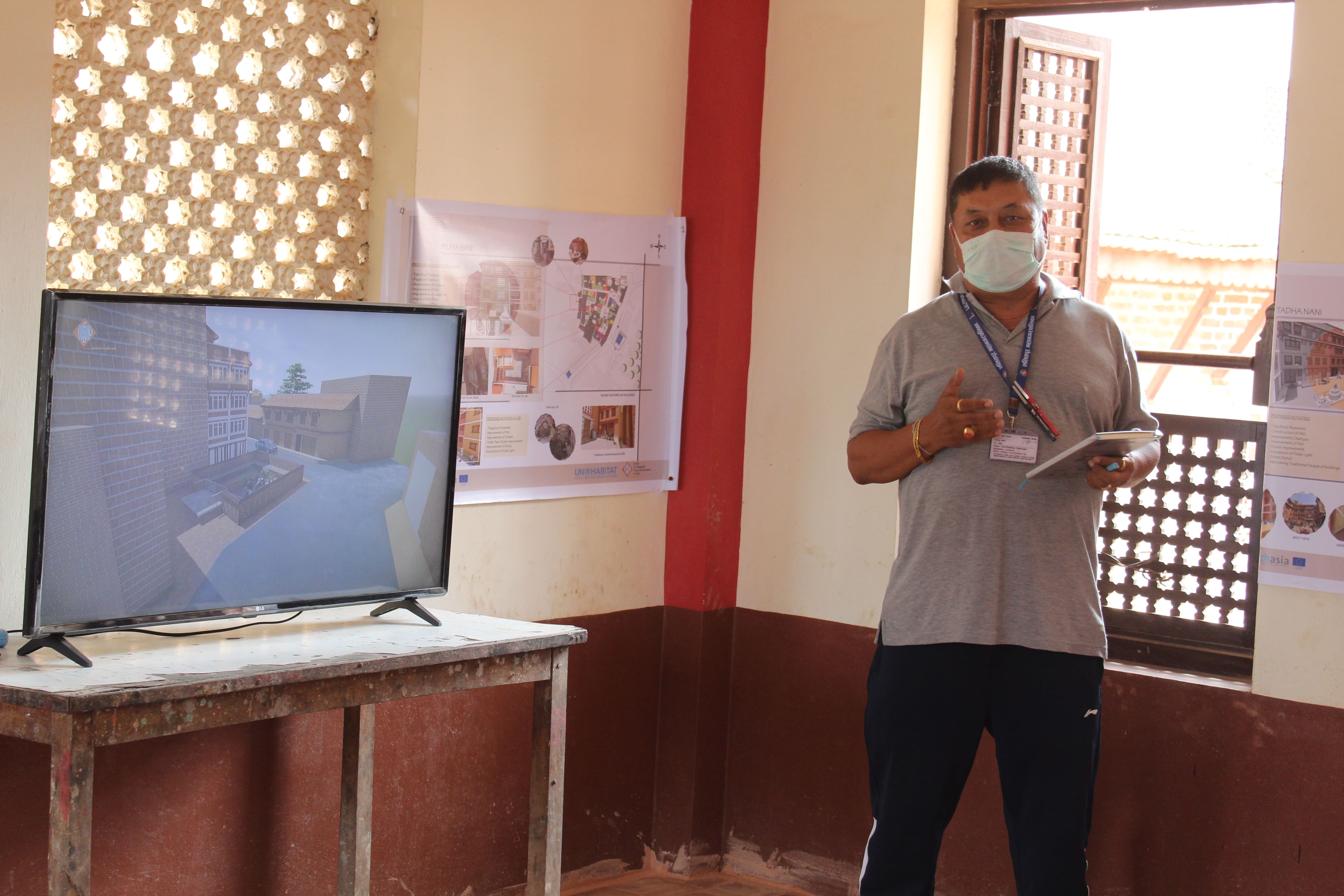 He clarified that CIUD has a crystal-clear blueprint and cost estimation for reconstruction of pond walls, revitalization, maintaining the greenery & garden and building two rooms and stone paving. The first phase program of worth NPR 2.7 million will be started soon. Addressing the local people and stakeholders, ward chairperson Maharjan indicated that the local government is seriously working to maintain the aesthetic, cultural, social, physical aspects of Pilechhen. He thanked Parya Sampada and the entire team for developing the detailed report and 3D structure as the skeleton of development. At the same time, he said that the ward office is committed to carry on the activities in different phases whereas seek the support of development partners and private entities in due course of time.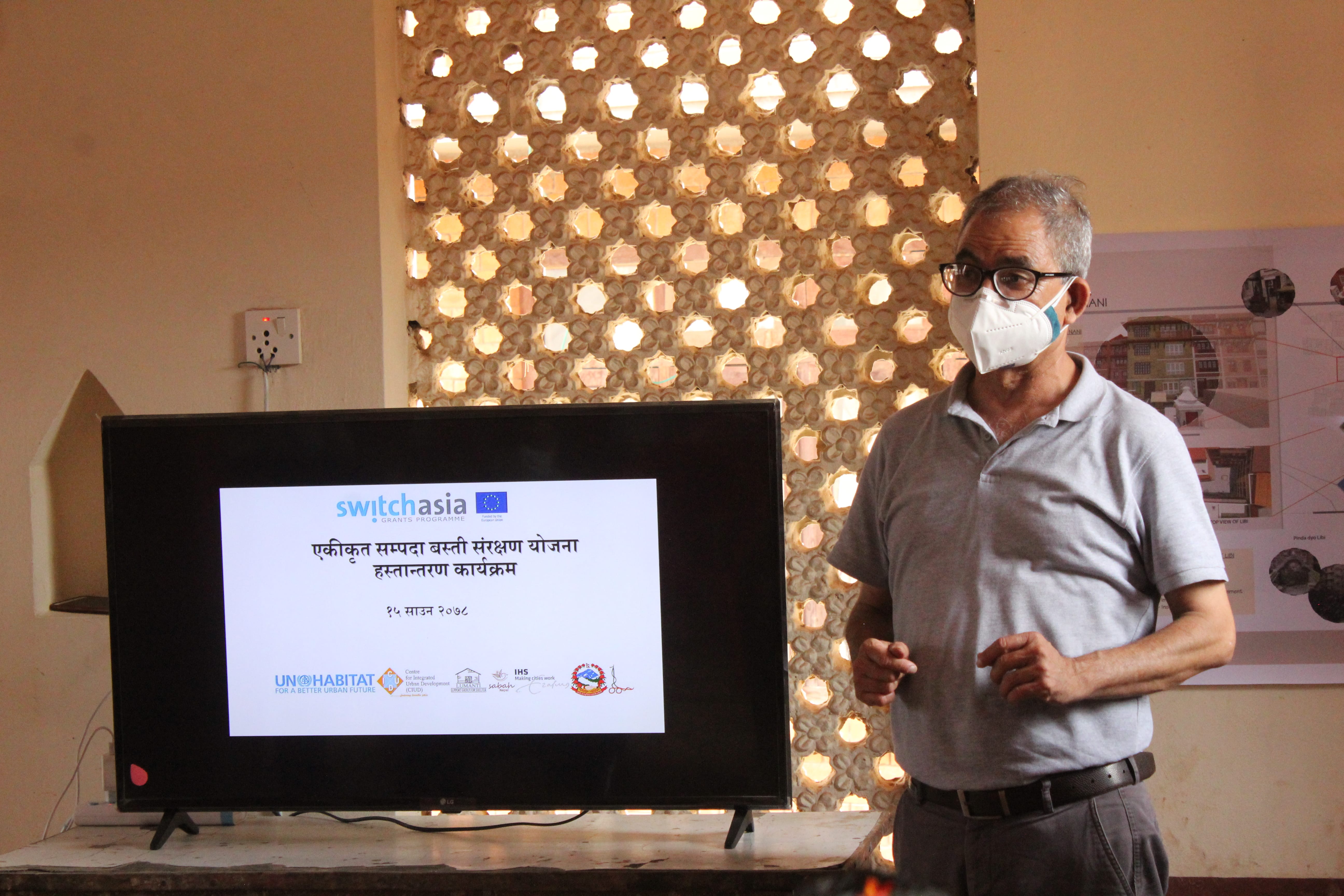 Speaking over the program, Ramesh Maharjan from leading social organization Maya Foundation recalled the scenario in the post-earthquake scenario of PIlechhen. The reformation and development works are going on from 2015 but still we need the adequate budget and programs. Giving thanks to UN- Habitat, Parya Sampada project, he admired the major deeds and programs carried out in reconstruction and reviving the cultural tourism in Pilechhen. Having the peculiar Newar culture, Pilechhen is moving to its normal pace and eagerly waiting to welcome national and international tourists. Gyan Bahadur Maharjan, representative from Pilechhen Manka Khala thanks to the Parya Sampada Project funded by European Union Switch-Asia Programme in transforming and promoting the tangible and intangible heritages of Pilechhen. He dreams for the completion of all activities as pictured in 3D video.