SABAH Nepal participated in the 17th handicraft trade fair and 15th craft competition held by Federation of Handicraft Association of Nepal in Bhrikuti Mandap Kathmandu. The event was organized to promote the craft sector of Nepal in the country and beyond.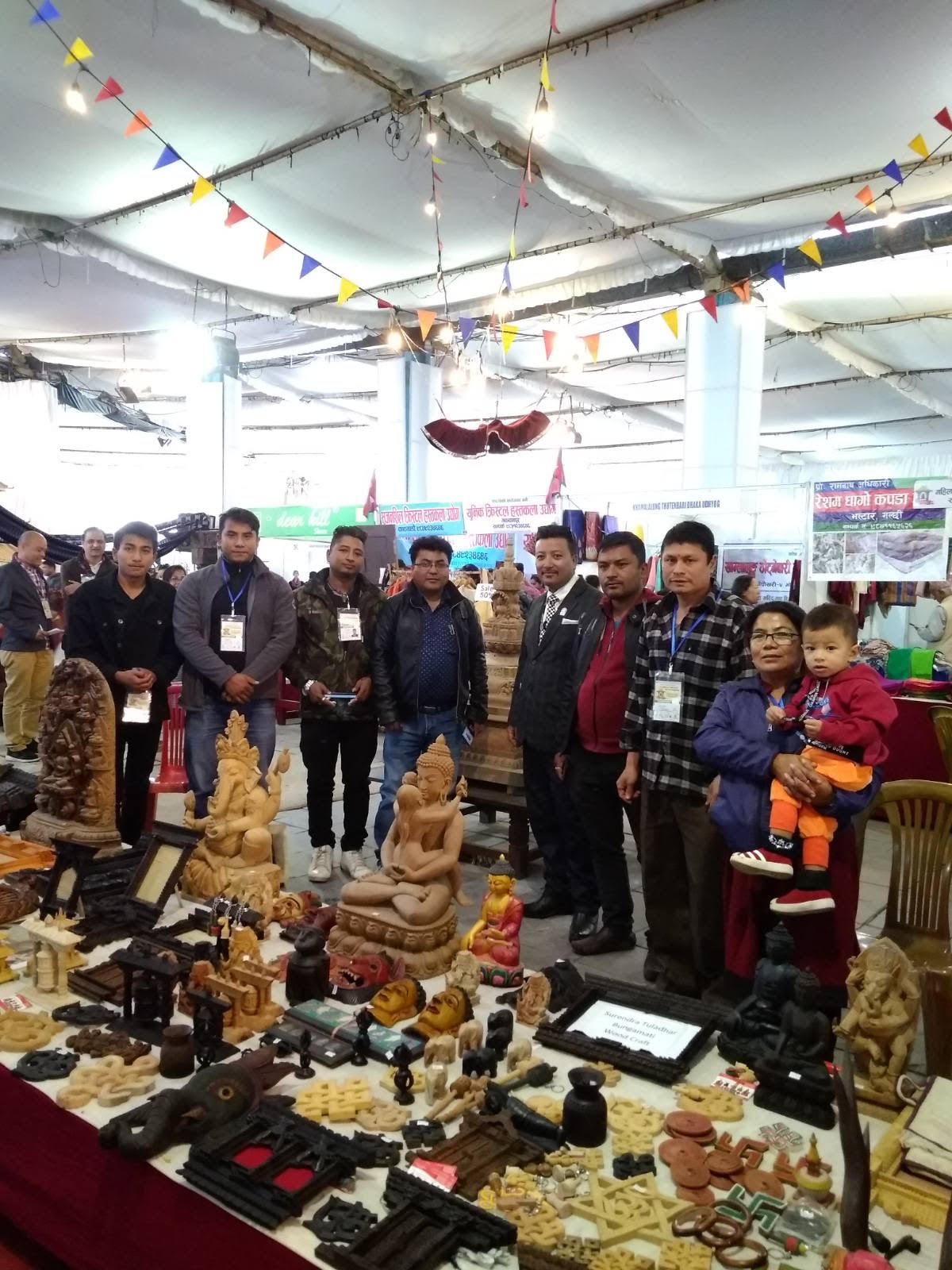 Artisans working on different craft sector from across the country participated in the trade fair showcasing their products. Altogether, there were around 100 stalls managed by different artisans from Nepal and South Asia. 22 artisans from Bungamati were invited in the trade fair to promote their handicraft as well as traditional food products. These artisans represented wood craft, handicraft including textiles and agro-based products. Along with the showcasing and trading of products, artisans also carried out live demonstration of craftwork/cooking during five days of handicraft exhibitions. Artisans from Bungamati exhibited and traded different handicraft products ranging from small wooden carved door and windows to food items such as samay baji, bara, yomaree etc. Stalls were set up within the pavilion of Bungamati where these artisans showcased, traded and promoted their product and skills. Additional stalls were set up for food where famous Newari dishes such as samay baji, bara, chatamari, yomaree were served to the people who visited the stalls and experienced authenticity of Bungamati.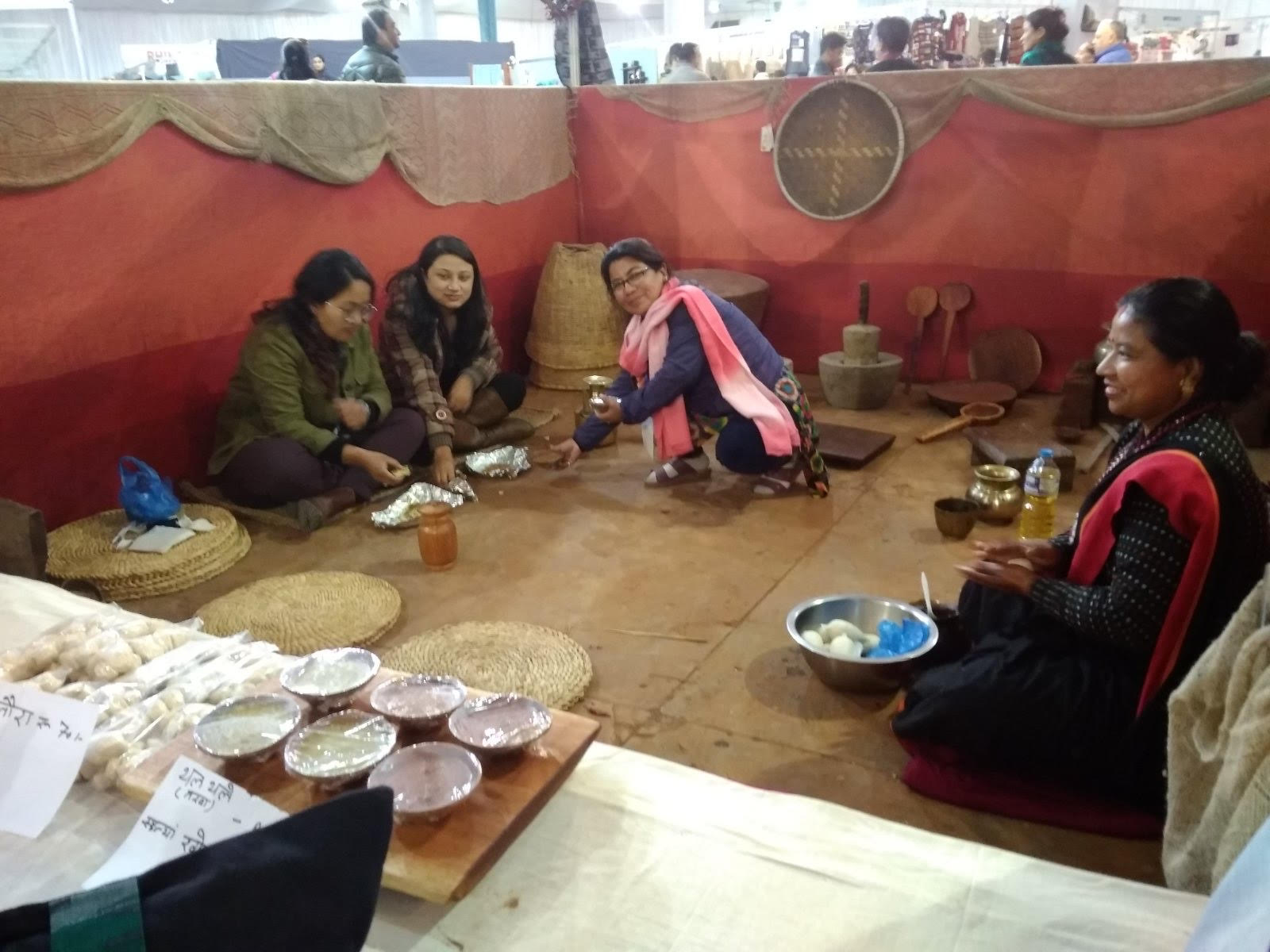 The trade fair provided platform for the new artisans for market exposure and business promotion. Many of the artisans were experiencing for the first time where they got opportunity to interact and introduce their products both for national and international buyers. The artisans were able to trade their products and generate a fair income in five days trade fair. This generated a strong message that there is a market scope of handicraft and traditional food products can be their source of better livelihood. The local artisans had the opportunity to organize business to business meeting with national and international buyers visiting the stalls for innovative products.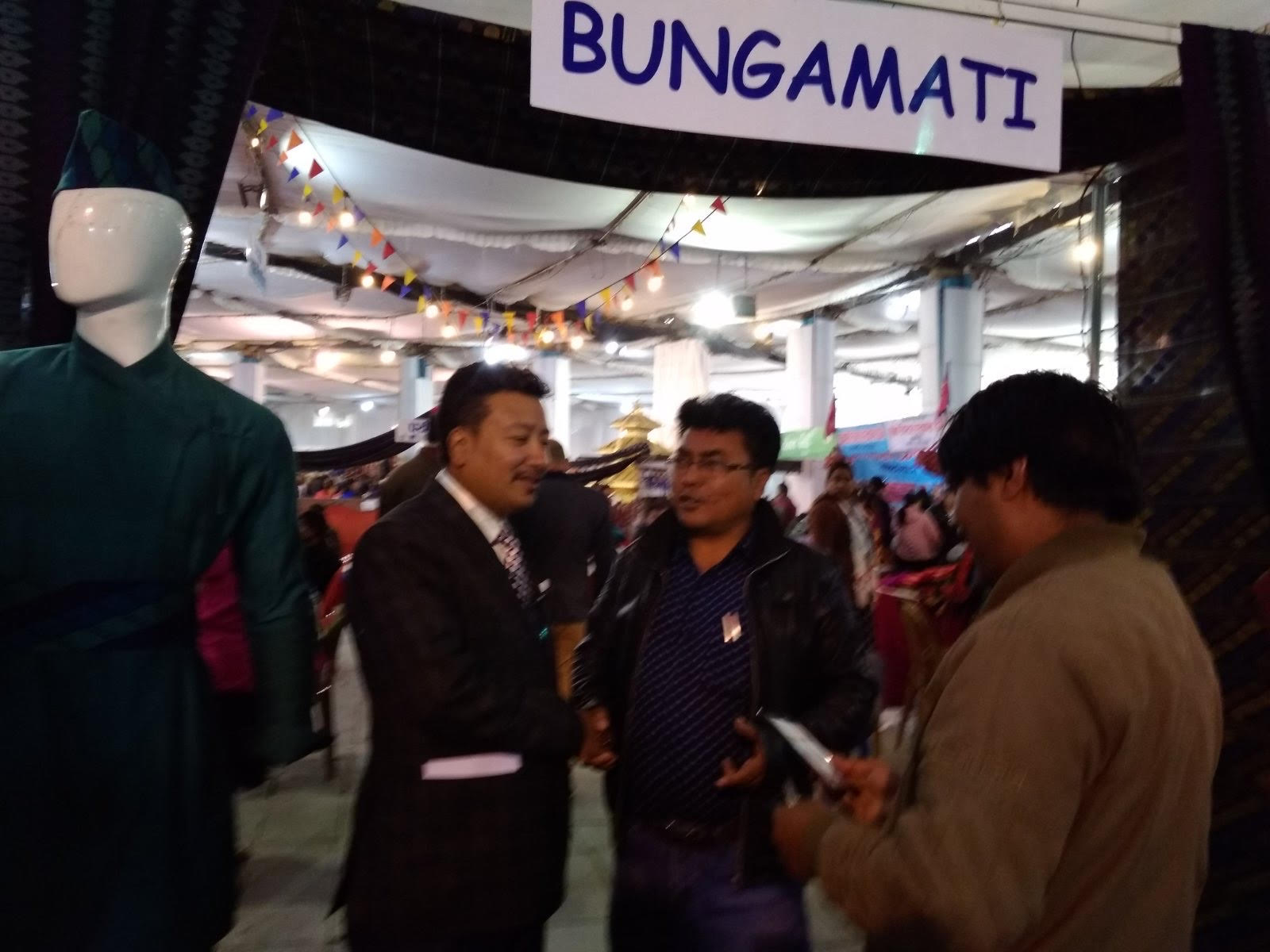 SABAH Nepal presented the whole Bungamati community to promote it as a tourism destination. The pavilion of SABAH Nepal under the theme Bungamati was visited by Dr. Yuba Raj Khatiwada, Finance Minister of Nepal, visited the stall and even wore the Nepali Dhaka Hat after being impressed by our artisans and their products. This gave opportunity for the local artisans to directly link with their representatives and shared their enthusiasm for doing business and promoting local communities. Local artisans were motivated to get opportunity to interact with such a figure and also shared the challenges they are facing in promoting the craft work and better market place. The initiative of SABAH Nepal and the project "Parya Sampada" towards helping the Bungamati artisans to promote their products and Bungamati in whole with the vision of developing it as craft and heritage tourism destination was very much appreciated.